Improving Student Vocabulary: Free Word of the Day Activity
The goal of improving student vocabulary should be front and centre for all teachers – it really is that important. Vocabulary development is enormously vital for all students, especially for their development of reading comprehension and writing skills. In fact, research has shown that children with larger vocabularies achieve better results at school, including higher reading achievement in particular.
Unfortunately, research also shows that many students are coming to school with underdeveloped oral language skills. So what can we do to improve student vocabulary?
As The Oxford Language Report states:
Language opens doors. It unlocks the world of reading and the imagination, the excitement of writing, the capacity to explore new subjects and releases our potential to learn and grow as an individual.
How do we improve student vocabulary?
Alex Quigley, author of the book "Closing the Vocabulary Gap" suggests that we should improve student vocabulary using explicit instruction. I really like his SEEC ((Select, Explain, Explore, Consolidate) model:
Select words for students; both subject-specific words that they need to know and interesting words to enlarge and improve their vocabulary.
Explain by showing the correct pronunciation and providing or collectively looking for a student-friendly definition.
Explore the word's morphology and meaning – how the word is formed its relationship to other words, such as root words, prefixes and suffixes, synonyms and antonyms.
Consolidate. Students need regular and repeated opportunities to use their new words. Dominican Online explains that "Students must use a new word 10 to 16 times before it sinks in."
Free Word of the Day activity
Our Free Word of the Day activity is a simple way to select, explain and explore new words (don't forget to continue with the consolidation stage, too).
I suggest enlarging the poster and laminating it for durability. This also means you can write the new word on each day (or week if you prefer). Use post-it notes underneath each arrow to record results, or attach the poster to the whiteboard and write straight onto the board.
Your other option is to photocopy the smaller sheets provided and use this as a worksheet for individual students or groups to complete.
I've provided two options: one poster has students' identify vowels while the other has students' identify the antonym of the chosen word.
Our Other Vocabulary Resources
We have two great sets of digital task cards to help students explore vocabulary and understand how words work.
Develop your students' ability to use context clues, prefixes and suffixes and Greek and Latin roots. This understanding helps in their writing AND their reading comprehension! Click here to see more.

Develop your students' ability to use proverbs and adages, synonyms and antonyms, homographs and homophones. This understanding helps in their writing AND their reading comprehension! Click here to see more.
If you are looking for a way of exploring vocabulary and word work within a wider writing skills resource, check out our Literacy Skills Activities. These come in Year 3-4, Year 5-6 and Year 7-8 packs.
Did you say freebie?
Sign up to our newsletter and you will gain access to our free resource library, including our Word for the Day poster!
Any tips for improving student vocabulary? Share in the comments section below.
Join our membership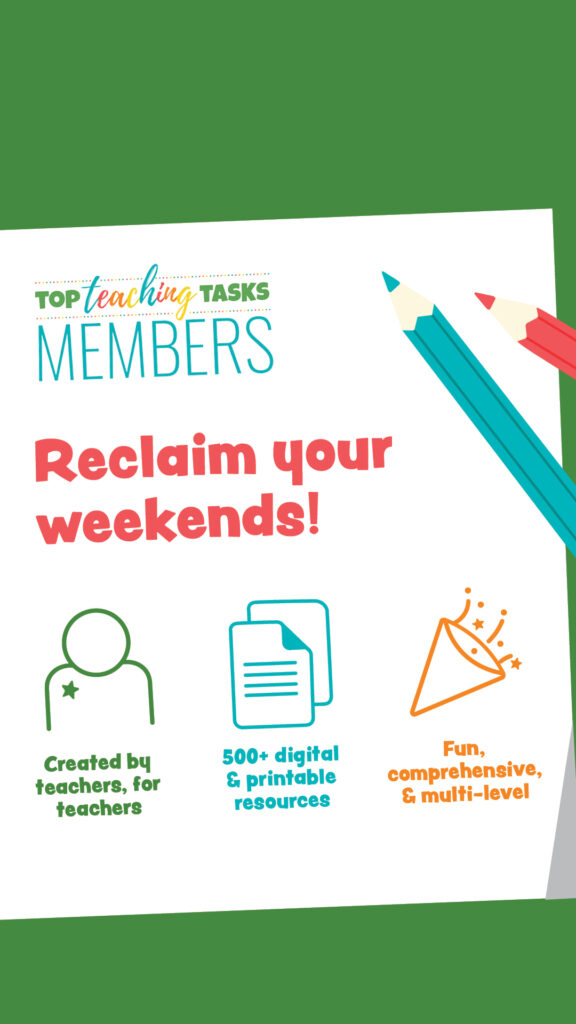 Onwards and upwards,