Activities for Maori Language Week
Te Wiki o te Reo Māori – Maori Language Week is celebrated from the 11th to the 17th September 2023.
I've put together this blog post to highlight free and low-cost resources to use during this week (and hopefully all year!). There are many free and low-cost resources available; learning and promoting te reo Māori does not need to break the bank.
The Importance of Learning te reo Māori
Te reo Māori is one of New Zealand's official languages and it is crucial that it is seen as a taonga (treasure) in our classrooms.
As Georgina Stewart explains:
The great majority of Māori children develop their learning identities in English-medium primary classrooms. Encountering te reo Māori in the classroom helps Māori children feel they and their culture "belong" there.
Māori students need to see their language and culture visible in their classroom, and preferably in a non-token way. In addition, with New Zealand's biculturalism, embracing te reo in the classroom is important for non-Māori students. It's also part of schools' obligation to the Treaty of Waitangi and a requirement of meeting the Code of Professional Responsibility and Standards for the Teaching Profession from the Teaching Council.
Does that mean teachers need to be fluent te reo experts? No way! I think it is great for students to see teachers modelling the role of "learner" rather than just being seen as the "classroom expert". Need some further inspiration? This article highlights a Pākehā teacher who is a stong advocate of te reo Māori. All teachers can and should work towards increasing the amount and quality of te reo Māori in their classroom programme, but don't be put off by feeling like a beginner.
With this in mind, keep reading to find some useful resources to help you out! We are here to save you time.
Useful Links this Māori Language Week
Digital Te Reo Maori Activities and Games
There are SO many awesome digital activities and games that can highlight, promote and practice te reo Māori in your classroom. These links would also be great to send home for students to use if they have access to digital devices at home. Maybe you could add a link on your website to these links?
Digital Dialects – Māori Language Games

These easy to play games help to teach the te reo vocabulary for common fruits, vegetables, animals, and numbers 1-20.

He Reo Tupu, He Reo Ora Reomations

The site He Reo Tupu, He Reo Ora is part of TKI and has a range of short animated clips on a variety of themes including Ko au (I, me, myself), Kai (food) and te Marae. These would be great to show when you are looking at these topics in your classroom or as a fun follow up resource.

Digital Māori Myths and Legends Reading Comprehension Activities

I have put together a set of popular pūrākau (Māori stories) with interactive higher order thinking follow up activities. Click here to learn more.
Te Reo whakatauki freebie
We've put together a FREE te reo whakatauki puzzle for your students to use this Māori Language Week. Students can work in groups to colour and display each of the whakatauki. These inspirational proverbs will look awesome on your wall! Click here to download this freebie now.
Our Te Reo resources
Click here to see our full range of te reo Māori activities. 
Brighten up your classroom while teaching Te Reo with these Te Reo Maori Greetings, Introductions and Farewells Posters. These posters come in both English and Te Reo Māori. You can use them as posters or photocopy them into small flashcards for games like Memory or Go Fish.
We have a range of te reo resources that can save you time and help to promote, highlight and practice te reo Māori in your classroom. We've put together a discounted bundle that provides a huge range of activities for a heavily discounted price. Check out our discounted bundle here.
Click here to see our full range of te reo Māori activities. 
Teach your students about traditional Māori Myths and Legends (Pūrākau) with our Māori Myths and Legends Reading Comprehension activities.
How about THREE more freebies?
Click on each image to download the free resources.
Join our membership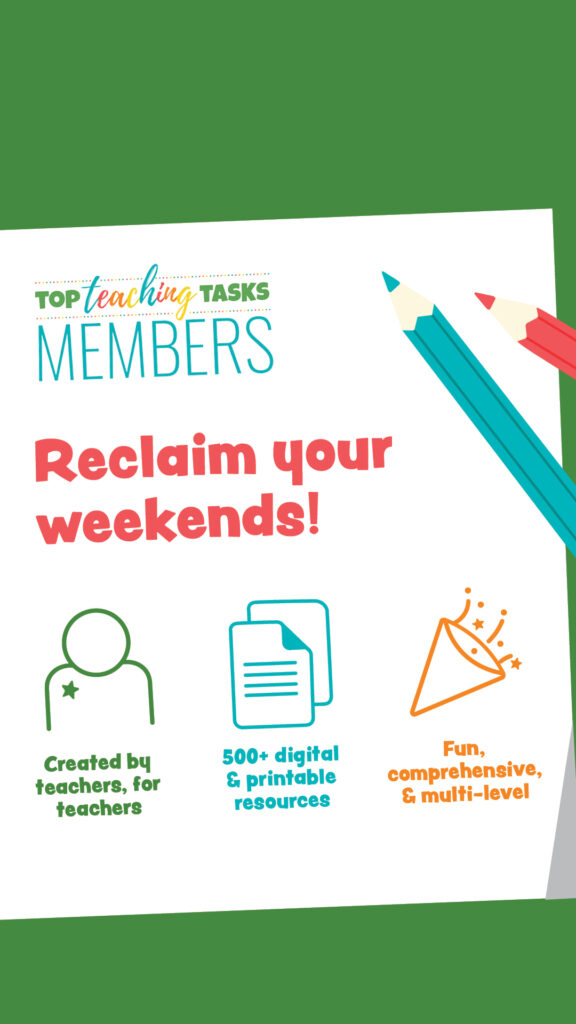 Onwards and upwards,