Get Students Writing In The Classroom Every Day
Daily writing is a crucial part of improving your students' writing ability. Using daily writing prompts, as a bell ringer or morning work activity, ensures that the children are writing every day of the school year.
Here is what I found worked for me:
The Daily Writing Approach
As the students enter the classroom at the beginning of the day, they know to take out their journals and pens, and to write the date.
I have the daily writing prompt on the whiteboard, either written or through a PowerPoint slide.
When the bell rings, students sit down and begin writing.
My expectation for this writing time is silence. Sometimes you need noise in class, but not during writing. With writing, you need to be able to hear yourself think.

The added bonus of this is you have a lovely, quiet and on-task class in case an admin staff member or parent drops by.

Throughout the year I expose the students to a range of writing genres including persuasive, explanation, description and narrative prompts.
After ten minutes, the students stop their writing.
Whether or not you offer the option of students sharing their writing is up to you.
Often at the end of a school day, I will show the students the prompt for the next day. This means they have an opportunity to think about the ideas before writing.
What do I do while they are writing? I take the roll, and then join them in writing about the prompt. It is great to model writing to the children, and the writing can be shared with the children as a kind of mini-mentor-text.
This approach could also work straight after a break as a way of settling your students.
The "Why?" Behind Daily Writing
Running a writing program like the one explained above ensures that your students are writing every day. With the full curriculum that has to be fit into each day, in addition to all the other activities that are a part of school life, it is common to miss the opportunity for a formal writing lesson every day. With this approach, after the first ten minutes of school, you know your students have at least done "some" writing!
I believe it is important for students to have a chance to write each day in an unmarked, uncorrected capacity.
Firstly, it gives students who struggle with written language one opportunity where spelling, punctuation and grammar don't count. This helps them to express themselves without the pressure they typically have when doing assignments. It ensures they have one positive writing experience each day.
Secondly, if you use these writing prompts as bell work/morning work at the beginning of the day, it gets your students focused on literacy as soon as they walk in the classroom door.
Thirdly, the routine of writing each day when they come into class helps to calm the classroom down and transitions the students into the day's activities.
Get Creative With Your Daily Writing Prompts
As well as traditional writing prompts, there are amazing photos available on the internet that can be used as a great writing starting point. Imagine the writing that could come from a photo like this:
All of our daily writing prompt resources feature at least ten photo prompts.
Another way to engage your students in daily writing is to show a short video clip. Use short videos such as "Simon's Cat" and pause the video halfway through. Ask the students to imagine what happens next.
Daily Writing Prompt Resources
We have a range of daily writing resources to help you establish a daily writing program in your classroom.
One of the best things about daily journal writing is that it can take so many forms.  Teachers can use journal writing to meet specific goals, or the purpose can be wide open.
Each set of prompts comes in three different formats:
A PowerPoint presentation.
A Google Slides writing prompts pack.
A printable set of writing prompt task cards.
This gives you the freedom to use this resource in the way that suits you and your classroom best.
Of course, there are many other ways to use daily writing prompts in the classroom. Some teachers check journal writing and work on polishing skills.  Others leave decisions about the direction and flow of student journals up to the students.
You could also use these writing prompts in literacy stations, as part of Daily Five, as test prep or as homework. See our full range of reading & writing resources here.
Digital Writing Prompts
Go paperless with our Digital Writing Prompts Bundle! Encourage independence with this easy to use writing activity pack featuring 200 writing prompts. This Google Resource will have your students writing using Google Slides in no time!
This Digital Writing Prompts Bundle features the following products:
Narrative Digital Writing Prompts for Google Drive®
Persuasive Digital Writing Prompts for Google Drive®
Explanation Digital Writing Prompts for Google Drive®
Photos Digital Writing Prompts for Google Drive®
Grammar and Punctuation Skills
Another essential part of your writing program is teaching grammar and punctuation skills. Our Literacy Skills packs cover the important skills of punctuation, parts of speech, figurative language, sentence structure and word work. See our full range here.
Writing Activities Pack
Stuck on ideas for writing? This resource has been designed to provide complete sets of writing activities for classroom teachers in a range of genres.
This pack includes writing activities for the genres of:
Personal narrative
Description writing
Explanation writing
Persuasive writing
Click here to see more from this resource. 
Did you say FREEBIE?
If you are looking for some FREE writing prompts, sign up for our newsletter here. When you sign up, you will receive a great sample of our writing prompt range, as well as future non-spammy emails (you can unsubscribe at any point if you wish).
I'd love to hear how you use this resource in your classroom!
Join our membership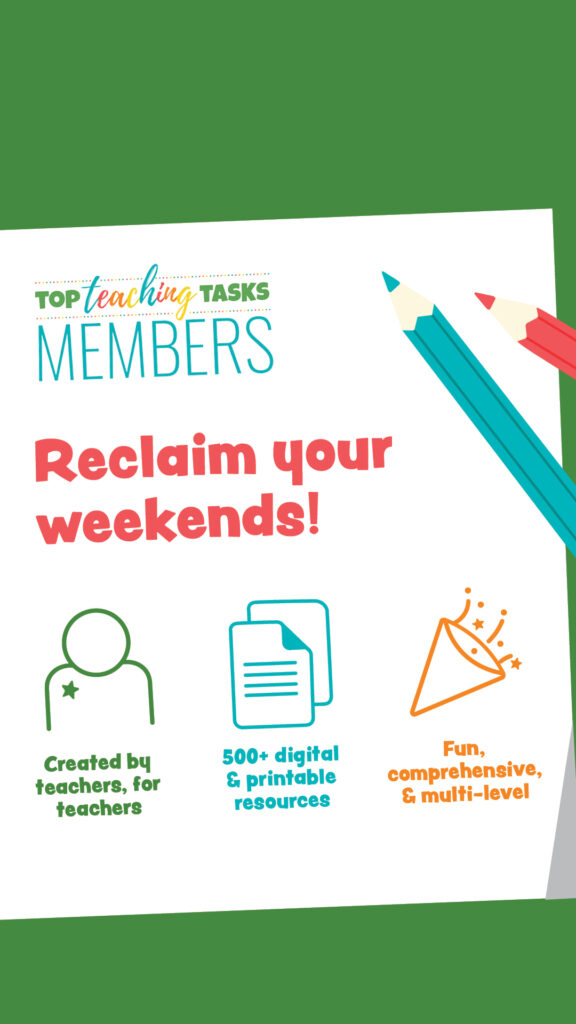 Onwards and upwards,