Cook Islands Language Week Activities
Kia orana! I've put together this blog post to highlight Cook Islands Language Week Activities. Read on to gather some ideas for bringing the language and culture of the Cook Islands into your classroom this August.
Cook Islands Language Week: Te 'epetoma o te reo Māori Kūki 'Āirani runs from Sunday 31 July – Saturday 6 August 2022.
Did you know there are three different languages spoken in the Cook Islands? 
Cook Islands Māori
Pukapuka
Palmerston Island
Useful Links for Cook Islands Language Week
Christchurch Library – Cook Islands Language Week

The Christchurch Library has a wealth of information on so many topics, including Cook Islands Language Week. Follow this link to hear audio clips including greetings, farewells, numbers 1-10 and days of the week.
TKI Cook Islands Māori Resources

The Ministry of Education has published six stories that feature Cook Islands culture and language. Follow the links on this page to order these books for your classroom (free for New Zealand schools).
Activity ideas for Cook Islands Language Week
1. Bring the Cook Islands Language Into Your Classroom Space
The various Pacific Language Weeks is a great opportunity to highlight languages of the Pacific. There is a risk, however, that it is just one week of tokenism. By all means, spend the week using Cook Islands language phrases when taking the roll and in other ways around your classroom. I would challenge you to take it a step further than this, especially if you have students in your class who have Cook Islands cultural roots.
As Pasifika Education Community state: 
Knowing a Pasifika language is not a barrier to being successful in English-medium schooling. Teachers who value and share the languages that Pasifika students bring with them into the classroom and deliberately build their English language skills help their Pasifika students to succeed.
Furthermore, as I wrote in my previous blog post, Integrating Pasifika into your Classroom Program, Students are more likely to achieve when they see themselves and their culture positively reflected in their classroom and learning.
One way that you could bring the Cook Islands language into your classroom environment is by displaying Cook Islands proverbs, greetings and farewells, and the days of the week. Click here to see our range of useful resources to help with this.
2. Encourage a Growth Mindset using Cook Islands Māori
One idea for those with Cook Islands families is to brainstorm phrases that encourage a growth mindset.  Those phrases can then be sent home so that family members can translate them into Cook Islands Māori (or other Cook Islands dialects). Students see value in their language when they see it displayed in their classroom.
We have put together a set of Pasifika Growth Mindset posters that models this suggestion. Our phrases were translated and peer-reviewed from English into Cook Islands Māori by the team at the Pasifika Education Centre.
The growth mindset phrases include:
Whether you think you can or think you can't, you're right. – Henry Ford

All things are difficult before they are easy. – Thomas Fuller

If you quit once it becomes a habit. Don't quit. – Michael Jordan

Mistakes are a part of learning.
Click here to see our Pasifika Growth Mindset posters. Bring the languages of Samoa, Tonga and the Cook Islands into your classroom while promoting a classroom culture of inclusion and a "can do" attitude!
3. Integrate the Cook Islands Culture into your literacy and social studies programmes
There are many ways to integrate the Cook Islands culture into your literacy and social studies programmes. For example:
Explore myths of the Cook Islands such as Ina and Tinirau and Ina and the Shark.
Look at the history of the Cook Islands, its geography, and New Zealand's role in the region.
Explore Cook Islands treasures using the Te Papa Online Collection.
Learn about the Cook Islands art of Tīvaevae (see the video below).
4. Our Cook Islands Language Week Thinglink
We have also put together a Thinglink to highlight various online resources that your students could discover this Cook Islands Māori Language Week!
You can share this Thinglink with your students using the link: http://bit.ly/CookIslandsThingLink19
At Top Teaching Tasks, we are here to save you time while providing comprehensive and creative resources. We have a range of resources to help you explore the Cook Islands culture and language.
Our Cook Islands Scavenger Hunt puzzle poster is a great way to highlight the Cook Islands language and culture. Your students will learn about the geography, history, language, and culture of the Pacific nation of the Cook Islands. Click here to see more.
We've put together a discounted Cook Islands Activities Bundle that features reading, writing, thinking activities and language posters – perfect to use during
Cook Islands Language Week – Te epetoma o te reo Māori Kuki Airani.
NEW Pacific Myths Passages and Activities
Improve reading comprehension in your classroom with our Pacific Myths and Legends Reading Activities. This pack includes 
SEVEN
 narrative passages aimed at the Year 3-4 level with a page of engaging follow-up questions. These activities are great for your reading program and would complement each of the Pacific Language Weeks. Click here to see more.
Myths are included from the following countries: Samoa, Cook Islands, Tonga, Tuvalu, Fiji, Niue, and Tokelau!
Did you say freebie? How about two?
Our FREE Cook Islands Māori celebration certificates are ready to download from our freebie library. Sign up to our freebie library here. Cook Islands Language Week is coming up from Sunday 2 August – Saturday 8 August. These certificates would be a wonderful way to celebrate students who have tried to speak and share Cook Islands Māori during the week.
No one who has made it this far in a blog post should go home empty-handed. It features my favourite Growth Mindset quote of all time – You Can Do It!
Click here to download a FREE Cook Islands Growth Mindset poster!
If you know of any other great resources or activities for this wonderful event, please share them in the comments section below.
Join our membership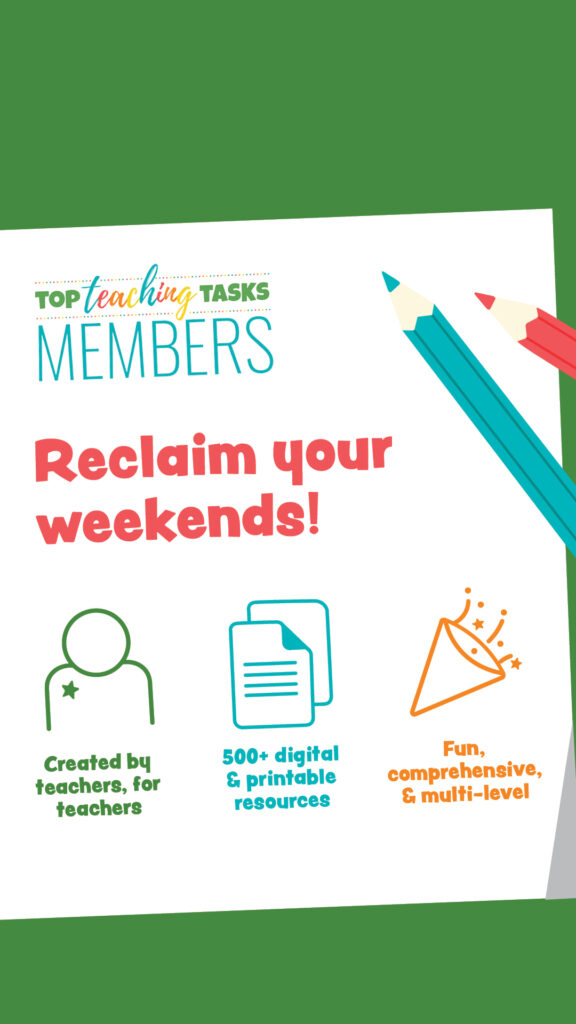 Onwards and upwards!