Give Students Choices: Using Must Do, Choose Two Activities in the Classroom
It is important that we give students choices in the classroom and the "Must Do, Choose Two" format is a great way to do this.
Benefits of giving student choices
Giving students choices:
Ensures they do the activities you definitely want them to do while giving them choice on the other activities they complete.
Gives students opportunities for differentiated learning.
The best way to differentiate instruction is to give students a choice in how they show their learning. All students learn in their own way, and they need to be able to show their individual skills and interests. As long as they're able to demonstrate a certain skill, assessment should be more about the process than the product.
Can increase student motivation.
Helps students engage in deeper, richer learning.
Allows them to take ownership of their learning. Intrinsic motivation flows from ownership.
I've previously written about student choice in my blog post Offering Choice in your Reading Response Activities.
Bringing Student Choices into Reading
One way I brought student choice into my reading programme was in my follow up activities. After students completed reading, one of their activities was to use the Must Do, Choose Two reading wall. I displayed two activities that students must complete and then students chose the other two task cards to answer.
It really is a simple way to ensure students complete the activities you need them to complete (the Must Do activities) while also feeling a sense of agency and independence by having a choice of the other activities they are completing.
Bringing Student Choices into Spelling
In the classroom, I set up my spelling activities in a Must Do, Choose Two format. Students would complete the two compulsory (Must Do) activities and then choose two activities from a range of other activities. I set this up as a wall display (similar to the reading display above) so that students didn't need to come to me to ask what to do. I am all for developing independence, and if I am working with a small group, the fewer interruptions the better.
If you are interested in checking out my spelling task cards, click here.
Use task cards in a Must Do, Choose Two format
The great thing about task cards is that they can easily be set up in a Must Do, Choose Two format to give students choice.
Set up a Must Do, Choose Two display or task board in your classroom and it is then easy to swap out task cards on a variety of topics: grammar and punctuation, vocabulary, math activities, writing prompts – the sky is the limit.
Next time you are providing these activities to your students, try giving them choices – the engagement level will skyrocket!
Check out my range of task cards here or click on the photos below to see more.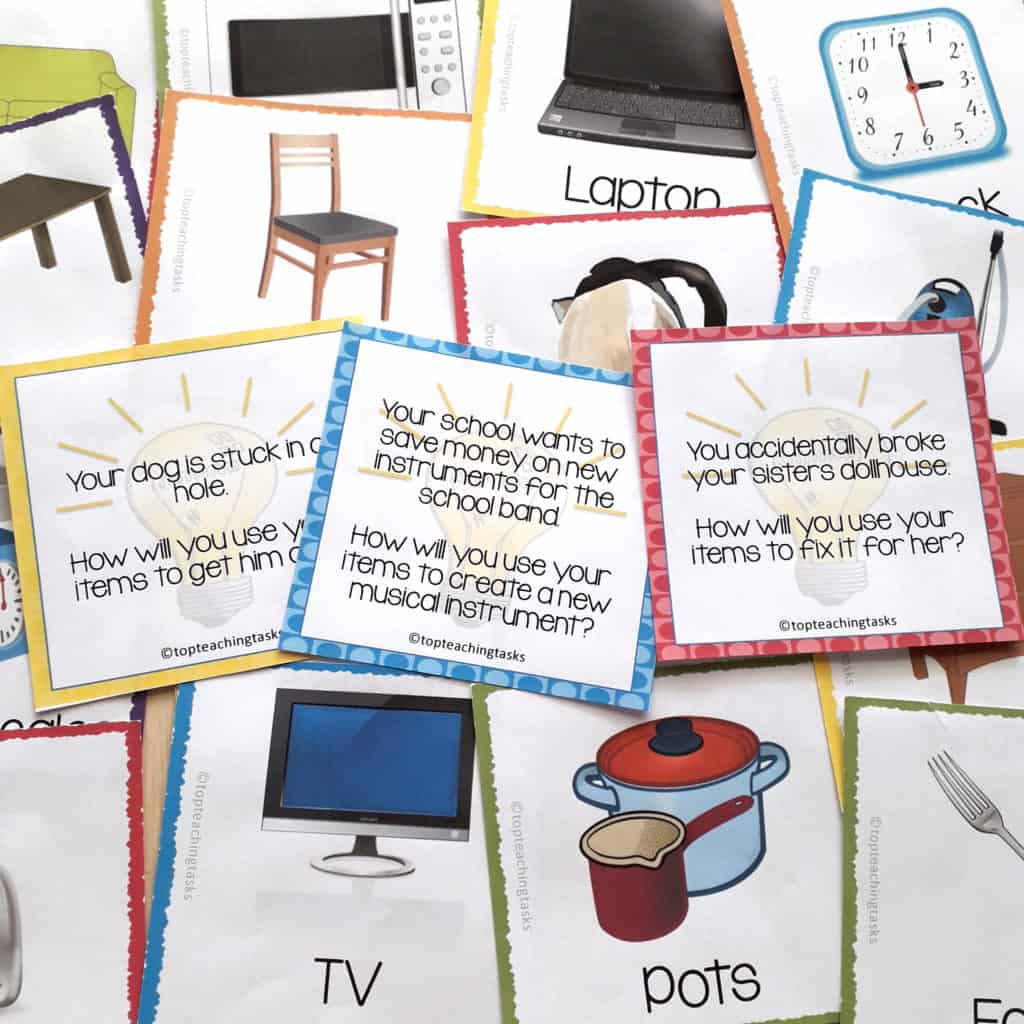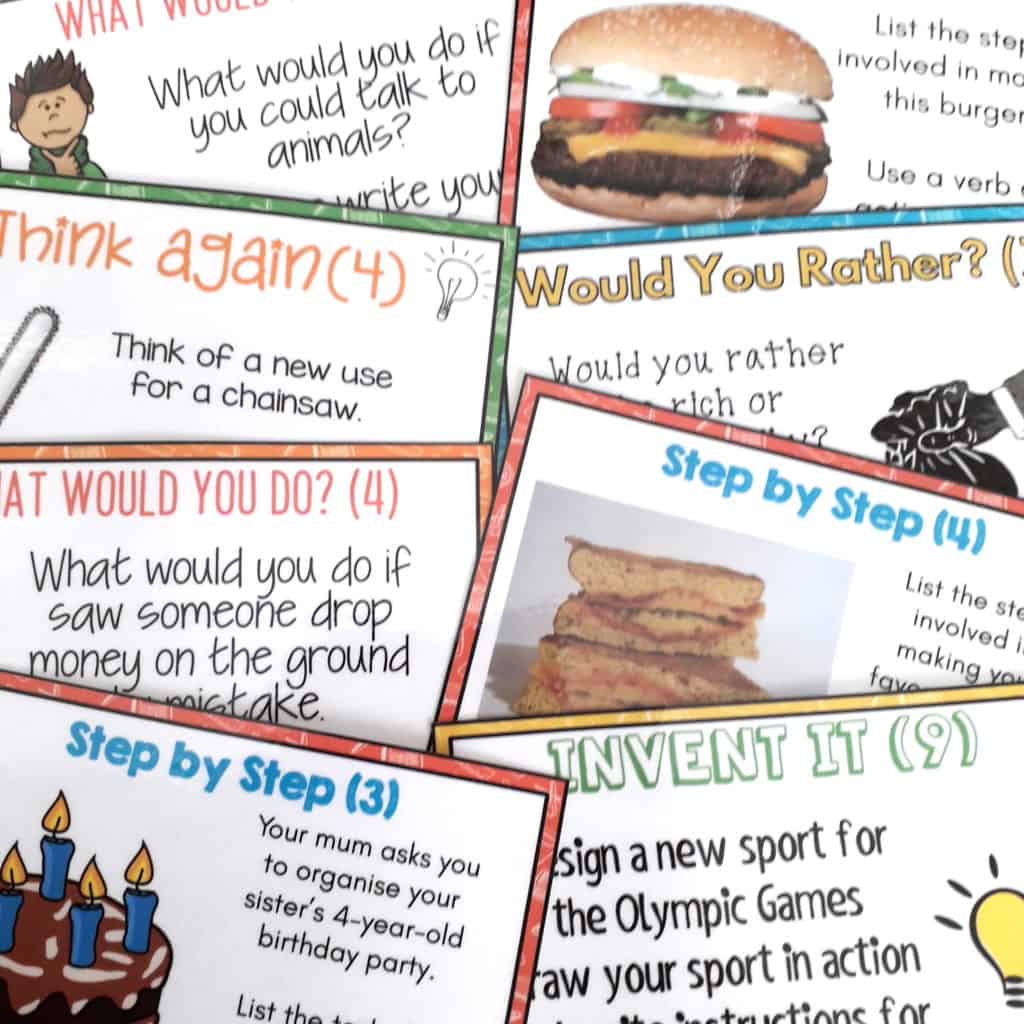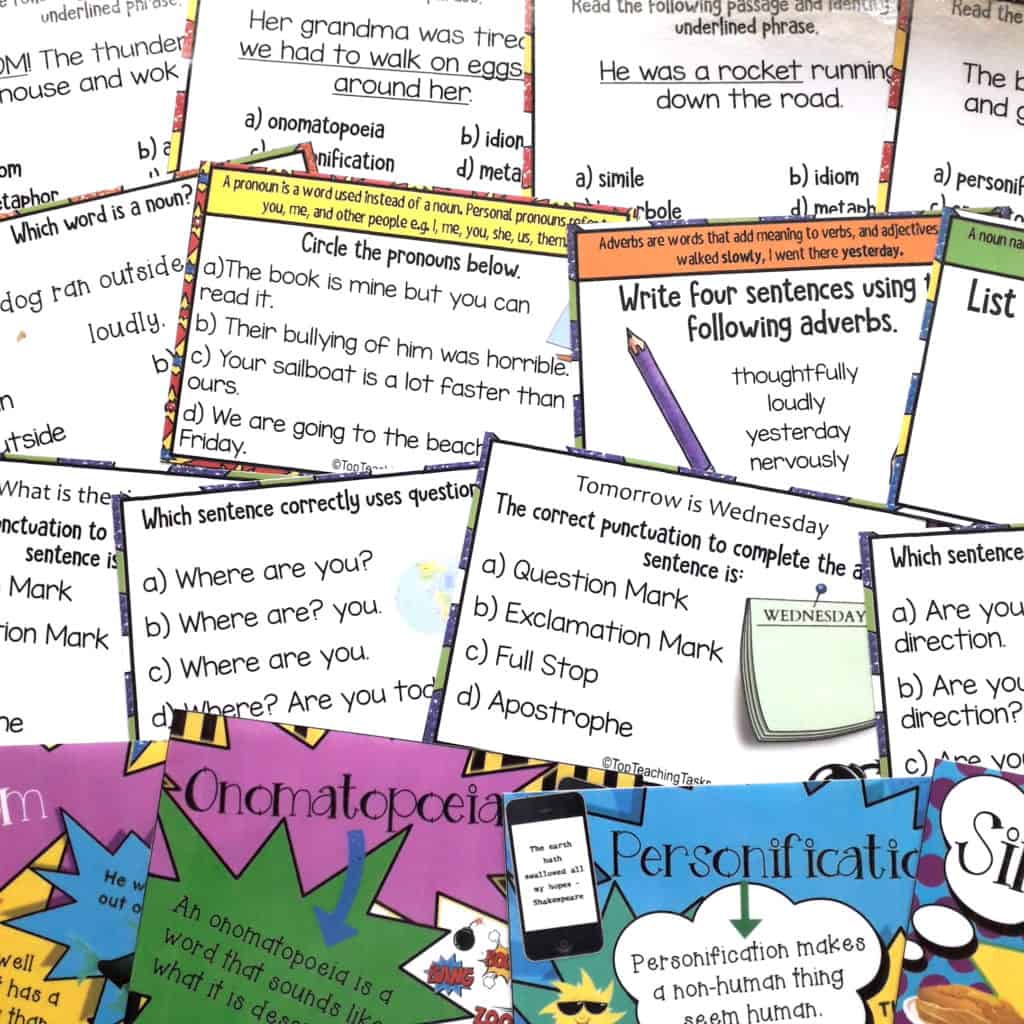 Check out my range of task cards here.
Previously on the blog
Did you say Freebie?
Check out our Early Finishers resources with our free sample. Just sign up for our newsletter and you can download the free sample from our free resource library.
Join our membership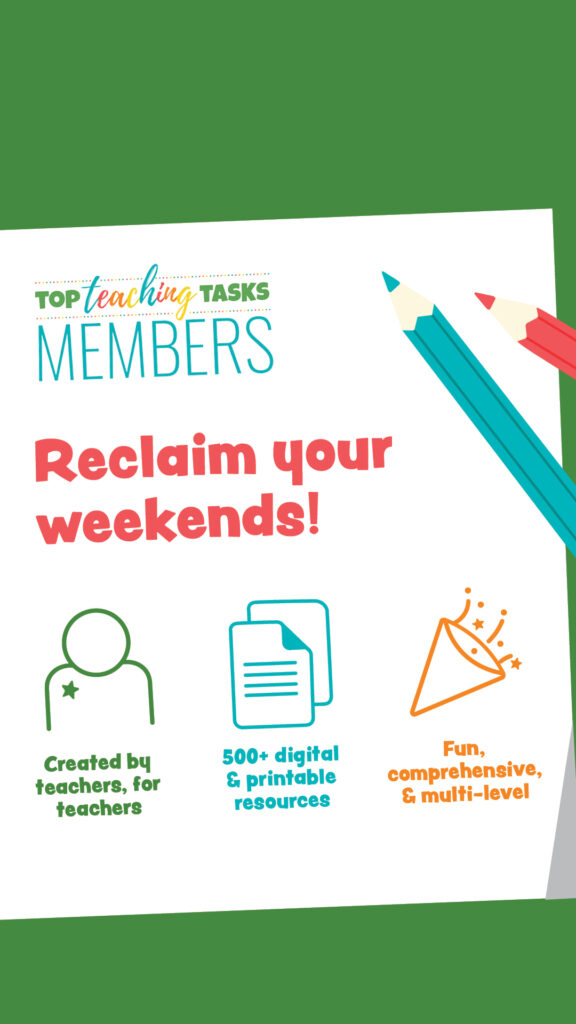 Onwards and upwards,